 British Columbia Integrated Groundfish Program
Country: Canada | Start Year: 2006
Key design elements include quota set-asides, which are meant to encourage community development and incentivize positive treatment of crew. It also requires 100% individual accountability of all catch.
The British Columbia Integrated Groundfish Program is one of the most comprehensive and successful rights-based management programs in the world, including more than 70 species, 30 of which are managed via quota, and includes all commercial fishermen targeting groundfish, regardless of gear type.
Program Summary
Prior to the late 1970s, there was little management of marine resources in British Columbia waters. The groundfish fishery was open to domestic and foreign fleets, and by the mid-'70s, stocks has started to decline. In an attempt to rebuild stocks, fishery managers implemented several conventional management approaches including limited entry licensing, annual catch limits, fishery closures and gear and vessel restrictions.  All were unsuccessful. The fishery closed down in 1995 due to severe overharvesting and managers' inability to ensure compliance with catch limits. The sablefish and halibut fisheries endured similar problems. With shortened seasons, ineffective catch limits, unsafe fishing conditions, high discard rates and an inconsistent supply of fresh seafood, the fisheries were in trouble.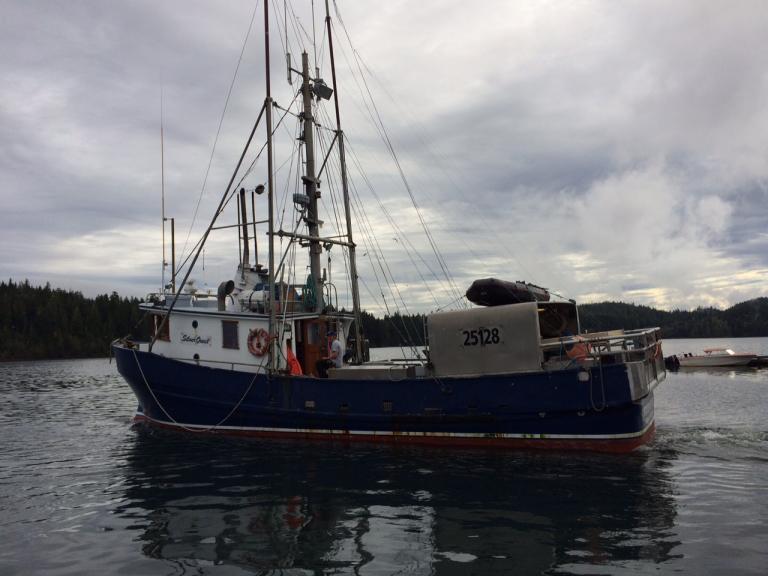 The 1990s marked a widespread change for British Columbia fisheries, with individually-allocated fishing rights programs implemented in the sablefish, halibut and groundfish fisheries in 1990, 1991 and 1997, respectively. In 2006, managers implemented the integrated groundfish pilot program that combined the halibut, sablefish and groundfish trawl programs. It also incorporated all commercial hook and line caught rockfish, lingcod and dogfish into one program. The program was made permanent in the 2010/2011 season, and is now recognized as one of the most comprehensive rights-based management programs in the world.  With reduced bycatch, increased profits, more job stability, and fleet-wide catch limits that are rarely exceeded, the program is successfully meeting its goals.
Download full report
Files
Format
Catch Shares in Action - British Columbia Integrated Groundfish Program
pdf
Download