 The site selection process allows fishery practitioners to select the most strategically appropriate sites or fisheries to work in. The criteria used to select a site are customized to reflect the country and project strategy, and desk research and site visits are conducted to assess conditions and context at potential sites. By agreeing upon predetermined criteria and selecting a site based on those criteria, project organizers have a structured way to select a project site/fishery.
Featured tools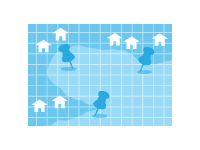 Select sites for a project based on criteria deemed important for the overall strategy.
Supplementary tools
The CARE tool is used to quantify the climate change vulnerability and general resilience of the marine ecosystem, as well as the threat of fishing relative to other non-fishing threats, in order to determine impacts on the potential success of fishery management.