 Oceans Technology Solutions
Find tools to help incorporate technology into your fishery
We are in the middle of a digital revolution that is enabling better fisheries management, smarter business decisions and more resilient coastal communities. An increasingly vast array of technological innovations — from automated species recognition software to aerial unmanned drones to acoustic monitoring — are being applied to fisheries around the world. These pioneering technologies can turn fishing vessels into "smart boats" and transform how we manage fisheries in the face of climate change, supporting thriving and resilient communities and ecosystems.
EDF has a suite of tools and resources to demonstrate how technology is being used in fisheries around the world, and how you might incorporate technology into your own fishery.
Manual
The Designing and Implementing Electronic Monitoring Manual provides a step-by-step framework for designing, selecting and implementing an Electronic Monitoring system in your fishery.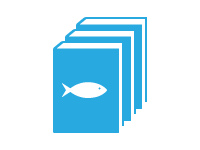 Manual
The Fisheries Monitoring Roadmap is a guide to evaluate, design and implement an effective fishery monitoring program that incorporates electronic monitoring and electronic reporting tools.
Manual
The Technologies for Improving Fisheries Monitoring Manual provides a comprehensive review of technologies that have been applied in fisheries, outlining use cases, costs and providers.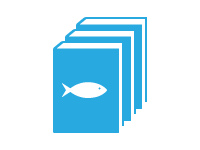 Our new report Technologies for Climate-Resilient Fisheries describes the most promising ways technology can help to meet the biggest climate challenges facing fisheries: 1) understanding the ecosystem impacts of changing ocean conditions; 2) adapting to shifting fish stocks; 3) managing in the face of change; and 4) increasing the climate resilience of vulnerable small-scale fishing communities. The report provides practical examples of the technologies helping to address each of these specific climate challenges. 
Fishing Smarter: How new technology can help our oceans thrive
Learn More
With fisheries providing livelihoods, income and nutrition for hundreds of millions of people around the world, finding ways to preserve them is always essential. Yet in many countries, fisheries management hasn't caught up with the digital world we live in today. Electronic fisheries monitoring and other applications of cutting-edge technology could revolutionize this industry — and it's an exciting new frontier.
Digital technologies, like camera-based electronic monitoring and remote vessel tracking by satellite, are helping to ensure compliance with catch limits and other regulations across highly regulated fleets. In small-scale, often poorly regulated fisheries, new sensors, better networks and ubiquitous smartphones are allowing data collection at sea or at the point of landing in a low-cost, comprehensive way, helping advance accountability and achieve global sustainability targets. Smartphone apps and other technologies are also helping fishermen get a better price for their catch, empowering communities to engage in local marine resource management, and giving stakeholders a stronger voice in the policy process.
The scale of the problems in our oceans can seem overwhelming, but the vast potential for charting a new course for the future of the oceans using emerging digital technologies is bright. By bringing the digital revolution to fisheries, we can empower fishermen and others to make decisions that lead to more fish in the water, more food on the plate and more prosperous fishing communities.