 Mexican Vigía Chico Cooperative Spiny Lobster Territorial Use Rights for Fishing Program
Country: Mexico | Start Year: 1968
The Cooperative is granted exclusive access to part of the Sian Ka'an Biosphere Reserve for spiny lobster fishing, and sub-allocates designated fishing zones, known locally as campos, to its members.
The most productive fishing Cooperative in the Mexican-Caribbean since 1982, this area-based fishery management program has steadied the Punta Allen lobster catch while most other areas have seen a decline.
Program Summary
Spiny lobster is one of the most valuable species in the Mexican Caribbean. It was caught in open access fisheries until 1947. Between 1947 and 1950, licensed fishermen were required by the Mexican government to organize themselves into Cooperatives. Formed in 1968 with 49 members, the Vigía Chico Fishermen's Cooperative was granted an area-based concession, also known as a Territoral Use Rights for Fishing (TURF), to harvest spiny lobster inside Ascension Bay.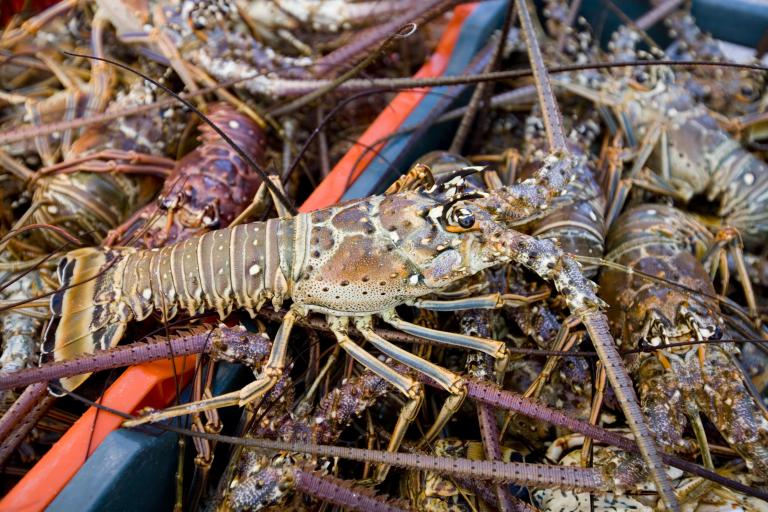 The Cooperative uses a tradable effort system within the TURF to manage fishing mortality, which has been a successful technique to date. The fishery has met its biological and economic goals, achieving a stable stock and sustainable landings. In addition, because Punta Allen is within the Sian Ka'an Biosphere Reserve, the Cooperative is meeting additional environmental goals such as decreasing impact on sensitive reef areas through better placement of fishing gear.
The fishery's co-management structure and long-term concession tenure have created access to financial resources and allowed for flexible and adaptive management of the fishery. Its recent Marine Stewardship Certification (MSC) is proof of the program's sustainability and shows how Vigía Chico works with other cooperatives in the region to find market incentives.
Download full report
Files
Format
Catch Shares in Action - Mexican Vigía Chico Cooperative Spiny Lobster Territorial Use Rights for Fishing Program
pdf
Download