 Samoan Safata District Customary User Rights Program
Authorized by legislative reforms, this program formalizes the customary fishing rights of native communities by allowing them to voluntarily establish and manage TURFs in traditional fishing areas.
Through a recognition of customary marine tenure approaches in modern law, this TURF has resulted in strong community support, high compliance with regulations and an increase in food fish and other important species.
Program Summary
Samoan culture and livelihood has always been heavily shaped by the practice of fishing. The coastal lagoons and reefs of Samoa were sustainably managed for centuries by village chiefs who held secure and exclusive tenure over defined fishing areas, in a practice known as "matai." After colonization began in the 1800s, native communities lost ownership of their seas as well as the legal ability to exercise forms of customary management. In the mid-1980s, the island's inshore fisheries were at risk due to overexploitation of stocks, destructive fishing practices and environmental disturbance from land development.
Recognizing the native fishing communities' ability to manage inshore resources, the Samoan government began implementing a series of legislative reforms to enable community-based management under modern legal framework. The Fisheries Act of 1988 and Village Fono Act of 1990 transferred a high degree of management authority back to native communities, and provided the opportunity for communities to implement fishing rights programs in their traditional fishing grounds. To support the new laws, in 1995 the Fisheries Division created a Fisheries Extension Program which aids individual villages in developing village-based management plans. In 2000, the Samoan government worked with international NGOs to develop integrated fishery management areas, combining individual village efforts at the district level.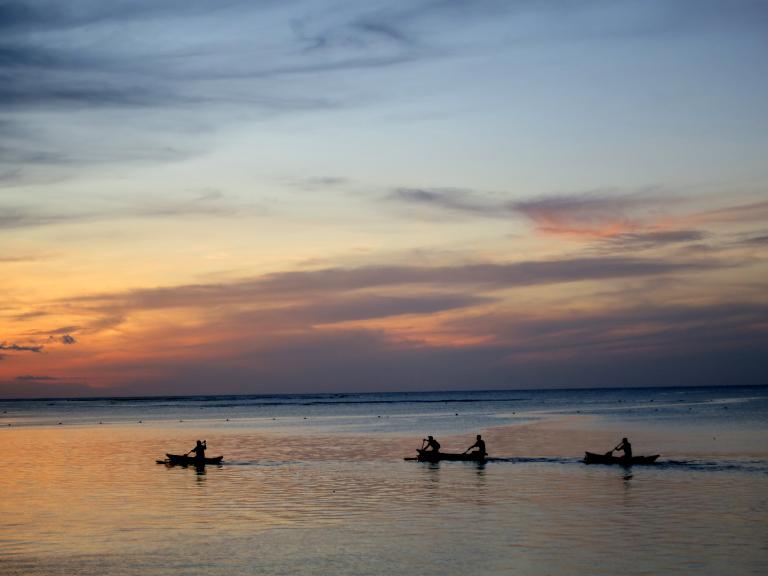 Safata, a settlement of nine villages, implemented a district-wide TURF in 2000by creating bylaws to manage community members' fishing efforts and limit outsiders' access. Safata's leaders have further improved biological performance by establishing a network of no-take reserves. Today, the district is recognized as one of the largest and most successful community-managed areas in Samoa. Through the development of its TURF, the district has seen strong community support, high compliance with regulations and an increase in food fish and other important species.  
Download full report
Files
Format
Catch Shares in Action - Samoan Safata District Customary User Rights Program
pdf
Download