 NutriCast

Explore forecasted nutritional gains from fisheries and mariculture reforms under climate change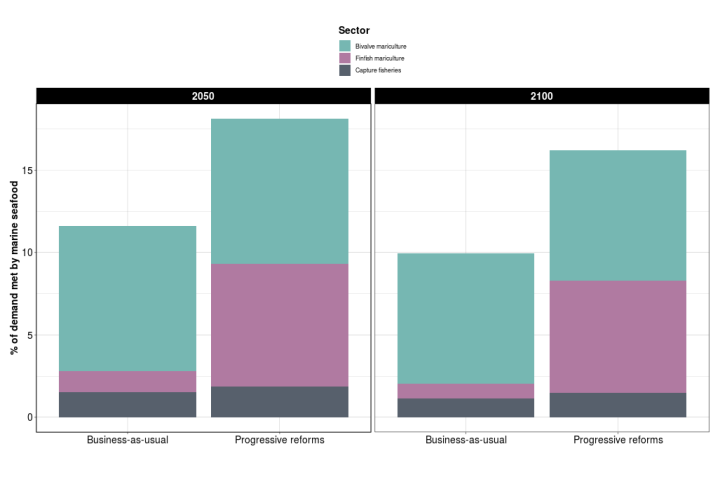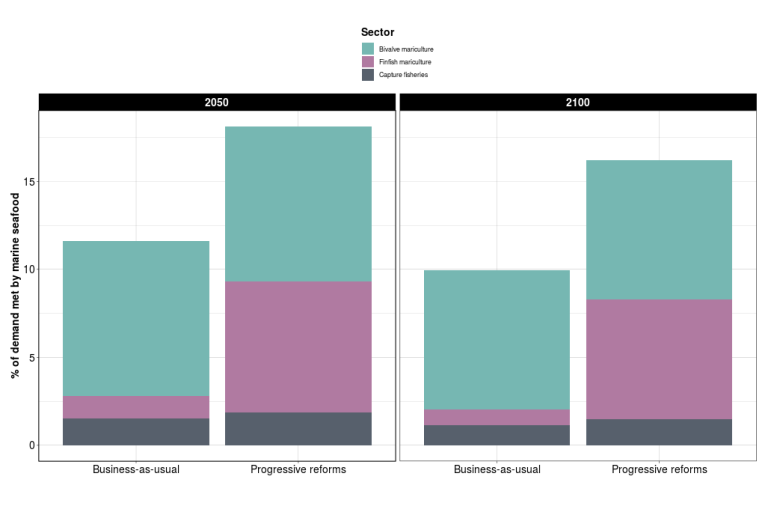 What does it do?
Through the application, users can explore fishery production outcomes due to management and policy reforms to consider how changes in management, policy, and technological applications could address climate change impacts on the fishery as well as food security and nutrition needs around the world.
How does it work?
The human population and its demand for food and nutrition is growing. At the same time, climate change is challenging the ability of food systems to meet these rising demands. Feeding and nourishing a growing human population will therefore require advances across all food production sectors. This web application illustrates the opportunities for reforms in marine fisheries and expansion of sustainable mariculture to reduce the negative impacts of climate change and jointly contribute to the growing demand for nutritious food.
How can it help you?
With this tool, fishery practitioners and policy makers can: 
Explore the nutrient requirements of changing human populations

Navigate the impact of climate change and management, technology, and policy reforms on the supply of food and nutrition from marine fisheries and mariculture

Examine the extent to which reforms in marine fisheries and mariculture can contribute to changing nutrition requirements
Partners
NutriCast was developed by collaborators from the University of California Santa Barbara's emLab, EDF and Harvard's Chan School of Public Health, drawing from the findings of four peer-reviewed papers. Visit the app to learn more about the partners and source data.