 Mexican Baja California FEDECOOP Benthic Species Territorial Use Rights for Fishing System
Country: Mexico | Start Year: 1992
In recognition of its sustainability and effective management, FEDECOOP's Baja spiny lobster fishery was awarded Marine Stewardship Council certification in 2004—the first small-scale fishery in a developing country to achieve this endorsement.
FEDECOOP is a highly notable Cooperative fishing rights system for small-scale fisheries that uses no-take zones and coordination across multiple communities as part of a co-management fishery plan with government.
Program Summary
Much of the Pacific coast of Baja California is secluded, characterized by poor infrastructure and water scarcity. In the early 20th century, foreign fishing vessels largely dominated the coastline, targeting benthic species such as lobster and abalone. To combat this, in the mid-1930s, the Mexican government started a national program for the formation of fishing cooperatives, converting the informal fishing camp communities along the coast into the first cooperatives in the area. In 1948, the General Fisheries Law granted fishing permits to the cooperatives for lobster and abalone. Poaching by foreign fishermen, however, continued to be problematic. In response, the cooperatives made an appeal to the government for secure, exclusive access to their fishing resources in exchange for meeting clear performance goals.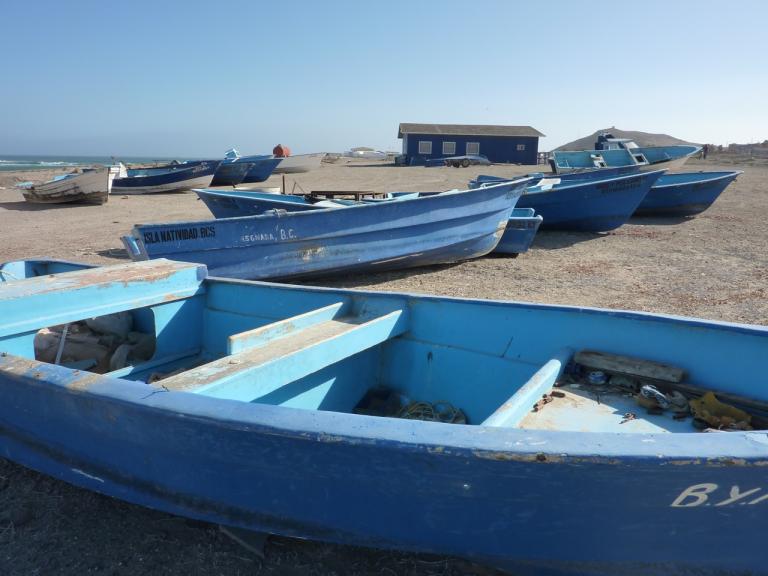 In 1992, the Mexican government awarded nine concessions (or management areas) to FEDECOOP that grant exclusive fishing rights to harvest Baja spiny lobster and other benthic species within the defined TURF areas. FEDECOOP oversees marketing and commercialization of the harvest and helps coordinate fishery management activities between the 13 Cooperatives under its purview. The fishing rights increased stewardship and prompted a move towards a co-management system with the Mexican government.
Today, FEDECOOP is a model of sustainable, small-scale fisheries management, and the program is meeting its biological, economic and social goals. In recognition of this success, the government renewed FEDECOOP's concessions in 2012 for an additional 20 years.
Download full report
Files
Format
Catch Shares in Action - Mexican Baja California FEDECOOP Benthic Species Territorial Use Rights for Fishing System
pdf
Download