 Fisheries Finance

A suite of tools and resources to guide investing in sustainable fisheries to support thriving oceans and communities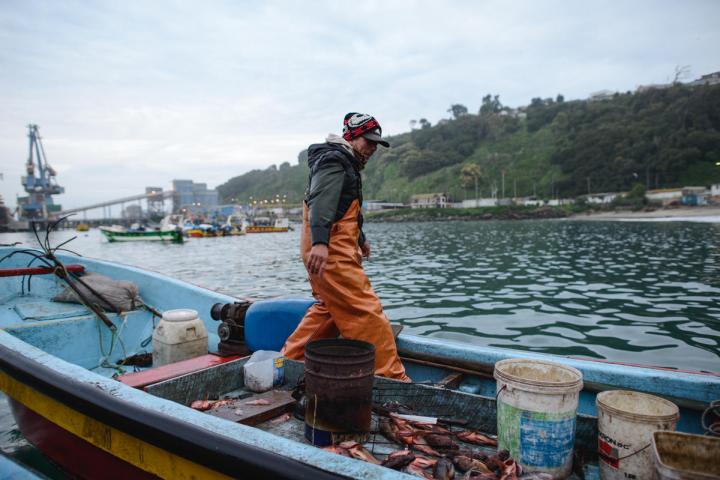 Although billions of dollars of investment go into fisheries every year, very little is directed to making fishing more sustainable. Access tools and resources for investors and others interested in attracting new and more sustainable private capital to support the transition to sustainable fisheries globally.
Context
Evidence from around the world shows that despite overfishing, climate change and other threats, declining fish populations can recover quickly with proper management. Peer-reviewed science suggests that compared to today, estimated future global outcomes include a $14 billion USD increase in profits, 25 billion additional servings of seafood and 217 million more metric tons of fish in the sea—nearly a third more fish than exist today— if we can meet the imperative of the Paris Climate Accord and ensure global temperatures don't rise beyond 2 degrees Celsius.
We believe that by framing the sustainable fisheries investments opportunity in terms of risk-adjusted returns, we can attract new and more sustainable private capital to support the transition to sustainable fisheries globally.
Tools and Resources
Principles for investment in sustainable wild-caught fisheries
The Principles for Investment in Sustainable Wild-Caught Fisheries are a voluntary framework intended to provide more certainty, transparency and accountability for critical investment decisions in fisheries. They are designed to get more capital into the system in a way that protects human rights, ensures environmental progress and leads to better outcomes for communities who depend on our oceans.
The companion scorecard tool can be used to evaluate fisheries against the Principles.
Financing fisheries reform
A report by EDF and Duke University's Nicholas Institute for Environmental Policy Solutions outlines how to meet the enormous financial challenge of recovering global fisheries by blending philanthropic, public and private capital.
Each of these entities has a unique role to play to bring more fish, food and prosperity to billions who depend on the ocean, and each can realize the social, environmental and financial returns that matter to them.
Risk assessment tool
EDF teamed up with Credit Suisse's Virtual Volunteering program to design a highly customizable, Excel-based decision tool that identifies and catalogs risk factors unique to fisheries and helps analysts understand the potential impact of those risks.
We hope this tool helps investors identify opportunities for sustainable fisheries investment projects, lowers the barrier for financial institutions making wild fisheries investments and catalyzes a wave of investment in thriving, profitable oceans and fishing communities.
Framework for financing the transition
A pioneering report by EDF and The Prince of Wales's International Sustainability Unit (ISU) provides a framework for developing fishery transition projects that attract and leverage global capital—finding that sustainable and profitable fisheries are most likely to share three key elements: secure tenure, sustainable catch limits and effective monitoring and enforcement.
The paper is meant as a resource for investors, nonprofits, fishermen and other fishery stakeholders to discuss the policies, tools and financing needed to make our oceans healthier and more productive for future generations
Resource Downloads
Files
Format
Financing Fisheries Reform - Report_0
pdf
Download
Framework for financing the transition - Report_0
pdf
Download
Principles for investment in sustainable wild-caught fisheries - Companion Scorecard
xlsx
Download
Principles for investment in sustainable wild-caught fisheries - UserGuide_0
pdf
Download
Risk Assessment Tool
xls
Download